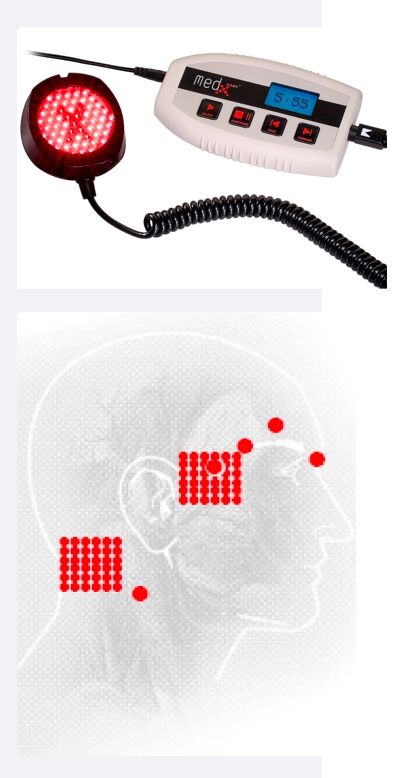 The MedXHOME has a small console and can be easily programmed with up to five different treatment protocols. The 1000 mW super luminous diode (SLD) cluster, combines visible red (633nm) and infrared (870 nm) diodes to deliver an even distribution of energy. This allows for large area treatment to alleviate pain and inflammation, and decrease muscle spasms. The unit comes in a practical carrying case for ease of travel.
The MedXHOME can also be rented to patients who have difficulty coming in for a series of treatments, such as facial pain. This additional revenue stream does not require valuable 'chair time' or the dentist's time.
MedX Health is pleased to provide you with a comprehensive overview of our PBM technology.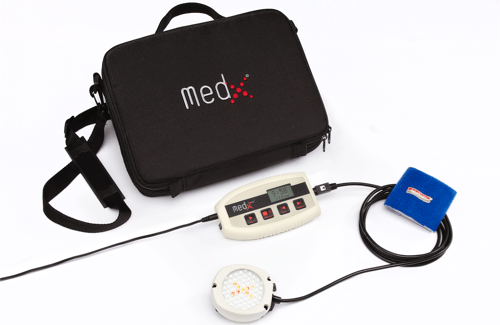 Includes: MedXHOME unit (MBM2030) and one 1000mW SLD Cluster (MCT1000) with medical grade power supply – TEMPORARILY SOLD OUT
Other MedX Dental Products
For more information, please email us
Call us toll free at +1 888-363-3112 (CAN/US only)
or +1 905-670-4428
Contact Us