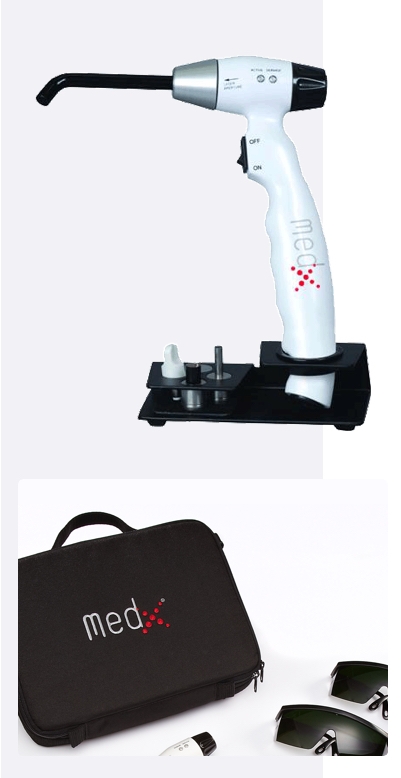 MedX Dental Oralase Portable Laser Probe
MedX OraLaseTM is an ergonomically designed, portable, 200 mW near infrared (808 nm) laser. The Class IIIb low-level laser device has pre-set dose selection in continuous mode for ease of use. Two sets of two autoclavable fiber optic light guides are included; one longer, curved for intraoral applications, and a shorter, straight light guide for extraoral use. The rechargeable Lithium-Ion battery lasts all day. Two pairs of laser safety goggles are provided. The unit comes in a practical carrying case for ease of transport. Two comprehensive, how-to videos are available free of charge.
The MedX Treatment Manual and Laminated Quick Reference Guide will ensure you and your staff are able to seamlessly incorporate the MedX devices into your practice.
MedX OralaseTM will also help your patients feel more relaxed about their 'trip to the dentist'.
MedX Dental Oralase Portable Laser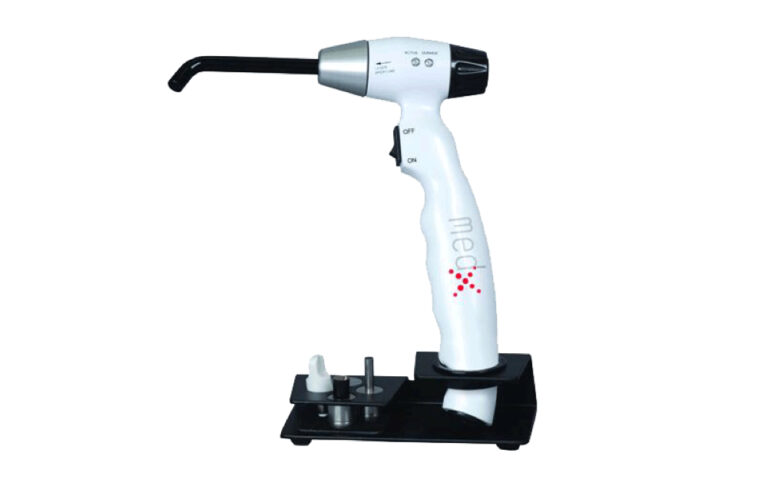 MedX Dental Oralase Portable Laser Probe - 910
Includes: Oralase Portable Laser (LPS200/ 200mW), (2) Light Guides (8 mm x 90 mm and 8 mm x 25 mm), Carrying Case and Power Supply
*Only available for purchase in the USA
For more information, please email us
Call us toll free at +1 888-363-3112 (CAN/US only)
or +1 905-670-4428
Contact Us